You are invited to an online talk on the theme: Artist portrait Gustave Klimt on Saturday, December 4th at 2PM.
This talk is co-presented with the Toronto Public Library.
Please note that this talk will be in French only.
"Our friend Marcel Duchamp is certainly the most intelligent and (for many) the most embarrassing man of this first part of the twentieth century. (André Breton, Anthology of Black Humour, 1940).
For a man as strange, innovative and brilliant as André Breton to write such a thing about Duchamp, the artist must indeed be a pretty incredible character. And to be incredible, he is: Marcel Duchamp is one of the greatest pioneers of contemporary art as we know it today, with his share of humour, weirdness and incomprehensible things that sometimes raise an eyebrow. Where does art begin and end? Until the 19th century, even the most innovative and modern artists more or less respected the rule of the search for beauty, but with Duchamp, we leave this register completely. The artist will sweep away the traditional and conventional definitions of Fine Arts. His great achievement was an inverted urinal that he named "Fountain" and presented at an exhibition in 1917. This work of art left its mark on the public, artists and memories: after that, the boundaries of art were completely blurred. Duchamp, for his part, made history.
Although he was very close to the Dada movement, Duchamp did not limit himself to it. His unique style seems to have as its only instruction the reversal of aesthetic and artistic norms. A colourful and humorous character, he is still fascinatingly modern today.
Through a selection of works, Ophélie Delacour and I will delve into the life of the artist and discover all that he contributed to the history of art. Linking his personal history, the historical context and his works, the online guided tour is suitable for all levels, whether you are curious, an amateur or a cultural professional.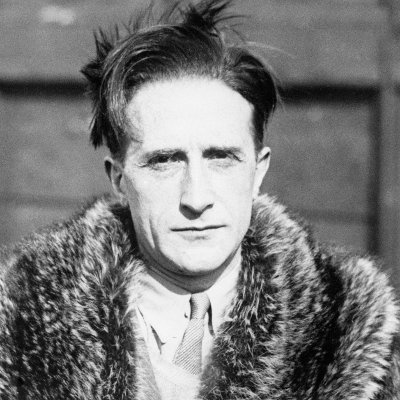 This talk is part of a cycle of 3 online talks:
Édouard Manet // Saturday, October 2, 2021
Gustav Klimt // Saturday, December 4, 2021
Marcel Duchamps // Saturday, March 12, 2021
Who is your guide?
Passionate about art and culture, Ophélie Delacour has a degree in cultural mediation from the École du Louvre in Paris. For several years, she has been working as a tour guide and organizing visits to the different districts and masterpieces of Paris (Latin Quarter, Montmartre, Eiffel Tower). In 2019, she came to work for a year for the Alliance Française de Toronto and the first online guided tours were set up during the Covid-19 crisis. She is now back in France, where she works in Draguignan as a cultural mediator at the Hôtel Départemental des Expositions du Var. It is from the Mediterranean coastline that has welcomed and inspired so many great artists that she continues to lead online lecture series in Toronto.
How does it work?